January 11 2021
GLOBALEEXCELAVN
A portable clothes steamer handheld is a great addition (or alternative!) to a traditional steam iron for quickly removing wrinkles and freshening fabrics.
It works wonders on clothing made of soft or delicate materials, like flowing skirts and silky blouses, and on suit jackets, sequined tops, and other difficult-to-press items. Because they are so portable, garment steamers are perfect travel: they take up little room in your luggage and you can de-crease garments right on the hanger. They are also super easy to use around the house to spruce up bed skirts, draperies and window treatments, pillow shams, and more.


The Good Housekeeping Institute Cleaning Lab tests all garment steamers for efficiency, heat-up time, and ease of use.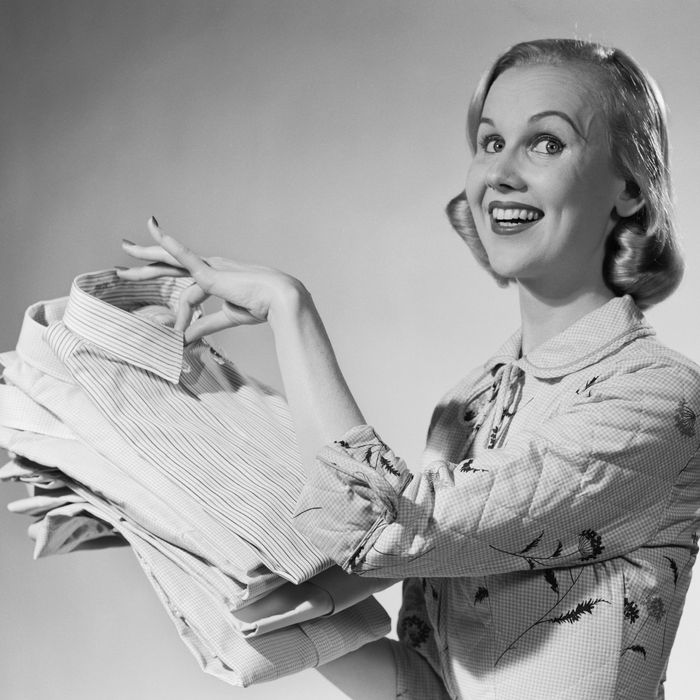 Let's take a look at the comparative effect of Sancusto HY-168 before and after ironing!
Look perfect in no time with the Sancusto Handheld Clothes Steamer. Equipped with 1500 watts of power and a large 260 ml detachable water tank, the portable garment steamer provides up to 11 minutes of continuous steam to not only remove the wrinkles from your clothes but also eliminate bacteria, mites, and allergens. The rapid 30-second heat-up time means you will get refreshed garments quickly and with no hassle. The locking steam switch allows for continuous steaming, making your steaming session less strenuous.
A fabric brush is included to help loosen fibers and create the perfect fold, giving optimal steaming results.
Compact and lightweight, this clothes steamer can be easily packed in your suitcase to make you look great on your business trips.
Details: 
1500-watt the portable steamerdelivers efficient steaming results
High-temperature steam eliminatesharmful bacteria, mites, odors, and allergens
Large 260 ml removable water tank provides up to 11 minutes of continuous steam
Better air-tightness to avoid leaking or spurting during use
30-second fast heat-up reduces waiting time  
Locking steam switchfor continuous steaming
Smart cooling and heating cycle
Water tank positioning lock
Compact and lightweight for travel
Includes a fabric brush for added versatility
Safe to use on various fabrics: cotton, polyester, yarn, flax, and even the most delicate silk
Technical:
Rated Voltage: 220-240 V
Rated Power: 1500 W
Rated Frequency: 50 Hz
Steam Temperature: 100 °C 
Water Tank Capacity: 260 ml
More details, please click this link: https://www.excelvan.com/products/portable-garment-steamer-powerful-handheld-clothes-iron-steamer-for-home-and-travel